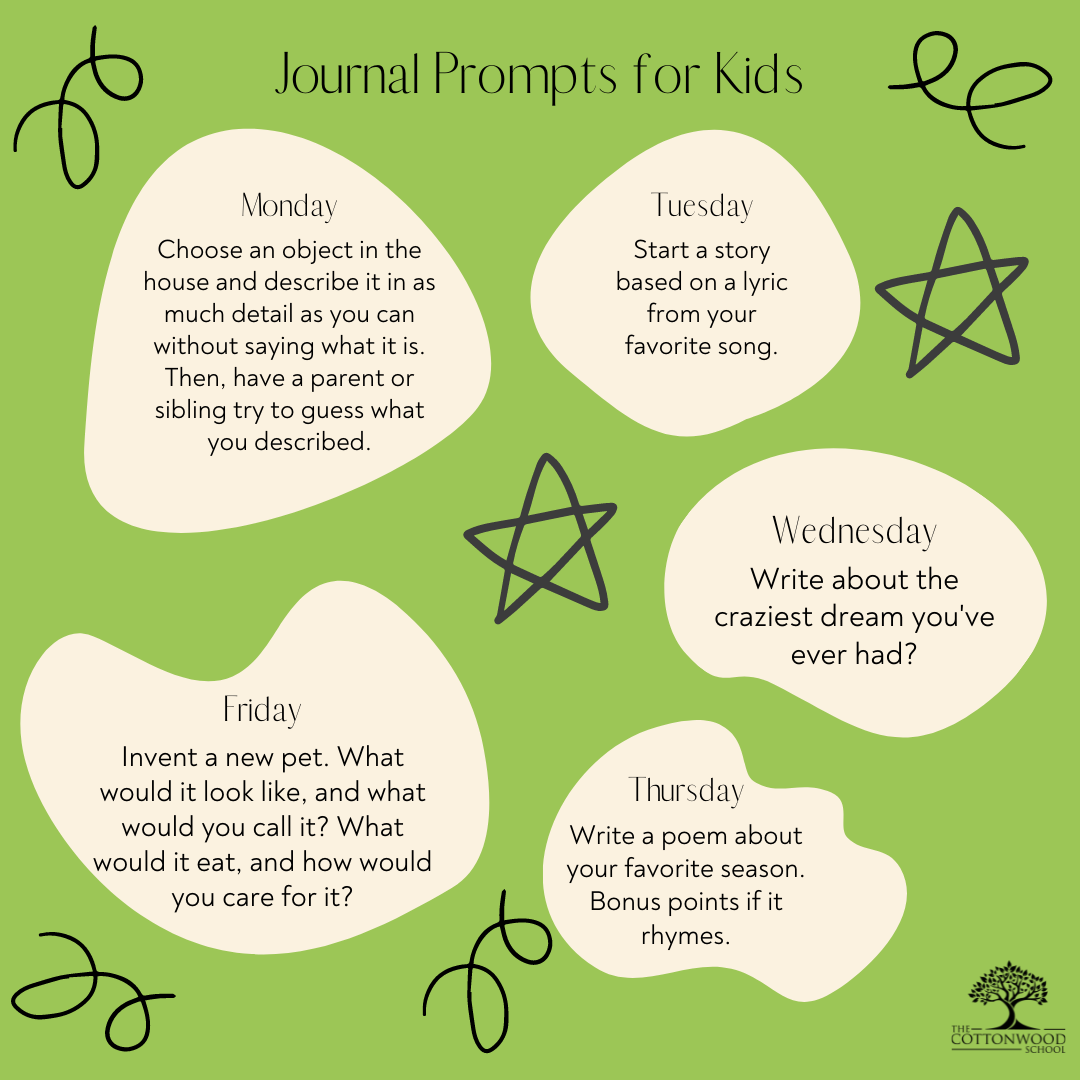 Our homeschool days are full. My day starts with ideas of what we all need to accomplish and goals (that I try to hold loosely) and inevitably is full of distractions, speedbumps, pivots, and some scrambling. I have had to start to set non-negotiable goals that we do each day no matter what. Math is a pretty straightforward task. Language Arts usually has multiple components and materials. Our two non-negotiables for Language Arts that I commit to us ALL accomplishing daily (myself included) are reading (audiobooks count in my house) and journaling.
Journaling has been such an exceptional tool in our homeschool. My reluctant writer stares blankly if I ask him to write pretty much anything. He does so well with creative story journal prompts. Another really enjoys the freedom of free writing. Another enjoys thought-provoking prompts and reflective journaling. Regardless of what they choose to write about, journaling enables them to write daily with countless benefits involved. I set a timer and they journal until it stops. Some days they are ready to move on. Other days they want to keep writing. As a bonus, multiple parts of Language Arts are tackled and can be all that is needed on busy days or the days where your child may need a little bit less on their plate.
Open-ended journaling encourages growth and self-discovery. A single assigned entry quickly becomes pages and pages, which equals days and days of writing. In fact, one of my children exclaimed the other day, "I actually really like to write stories. I didn't know that about myself!" It is so encouraging for both a homeschool parent and child to see how much they have accomplished and put on the page. Journaling also has multiple benefits for literacy and emotional growth.
There are many kinds of journals. Personal and private journals (great for tweens and teens), nature journals, writing prompt journals, feelings journals, gratitude journals… the possibilities are endless. In my house, we each have a few journals, a personal one, and one we use for school. The benefits for people of all ages are many, including dealing with big feelings, improving writing skills and communication skills.
Do you use journals in your homeschool? Take to our social pages to share your experience with journaling with kids.
– Kara Parkins, Parent Support Advisor