The Cottonwood School's Guiding Principles
These are the guiding principles The Cottonwood School uses in planning and decision making. We have created these principles based on our Mission and Vision as they pertain to our homeschool program. They encapsulate what we do and why we do it.
Whole Learner: We believe that each student has an unlimited potential for growth, and we understand that achieving and surpassing academic standards requires addressing the needs of each student as a whole-learner. We nurture social, emotional, and physical wellness, in addition to academic excellence, to maximize your child's holistic growth and future success.
Choice: We partner with parents to guide and facilitate student learning opportunities and support choice in designing personalized educational plans that respect individual learning styles while addressing state standards.
Diversity: We honor the uniqueness of each person and their diverse experiences and choices. We provide opportunities to lift marginalized voices, celebrate cultures, create space for understanding, and grow through shared experiences.
Community: We create avenues for building authentic relationships through a variety of meaningful community events and programs that support the needs of both students and parents.
Communication: We are committed to cultivating a climate of trust and transparency with clear communication and an opportunity for all voices to be heard and represented.
---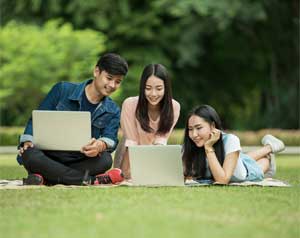 Mission: Home Study Pathway
The Cottonwood School provides a flexible personalized learning experience, empowering families to tailor a program designed around the specific needs of each student. In collaboration with well qualified credentialed teachers, students engage in diverse and dynamic learning pathways and unparalleled enrichment opportunities to achieve personal and academic success.
Vision: Home Study Pathway
The Cottonwood School develops the individual gifts of students to become critical thinkers, responsible citizens, and innovative leaders prepared for academic and real-life success in the 21st century.
Vision: Site-Based Pathway
The Cottonwood School's vision is to guide our community to love learning, to profoundly contribute to our diverse world and to lead lives of achievement.
Mission: Site-Based Pathway
The Cottonwood School, influenced by Montessori principles, will provide an innovative,rigorous, self-exploring education through experiential learning, design thinking and meaningful interdisciplinary studies cultivating a growth mindset.
Student Learner Outcomes
Knowledge and Thinking – Students will develop the ability to reason, problem-solve, develop sound arguments or decisions, and create new ideas by using appropriate sources and applying the knowledge and skills of a discipline.
Agency – Students will develop a growth mindset and take ownership over learning.
Collaboration – Students will develop the ability to be a productive member of diverse teams, through strong interpersonal communication and a commitment to shared success, leadership, and initiative.
Oral Communication – Students will develop the ability to communicate knowledge and thinking through effective oral presentations.
Written Communication – Students will develop the ability to effectively communicate knowledge and thinking through writing.
College and Career Readiness has a very specific meaning at the Cottonwood School. When the Charter School says it is focused on getting students college, career, and civic life ready, it means that every Cottonwood School graduate leaves aware, eligible, and prepared to pursue postsecondary education or training.
Aware – The student understands post-secondary options and sees the importance of continuing their education.
Eligible – The student completes the requirements necessary to continue their education.
Prepared – The student graduates from high school with the skills necessary to further education without remediation.