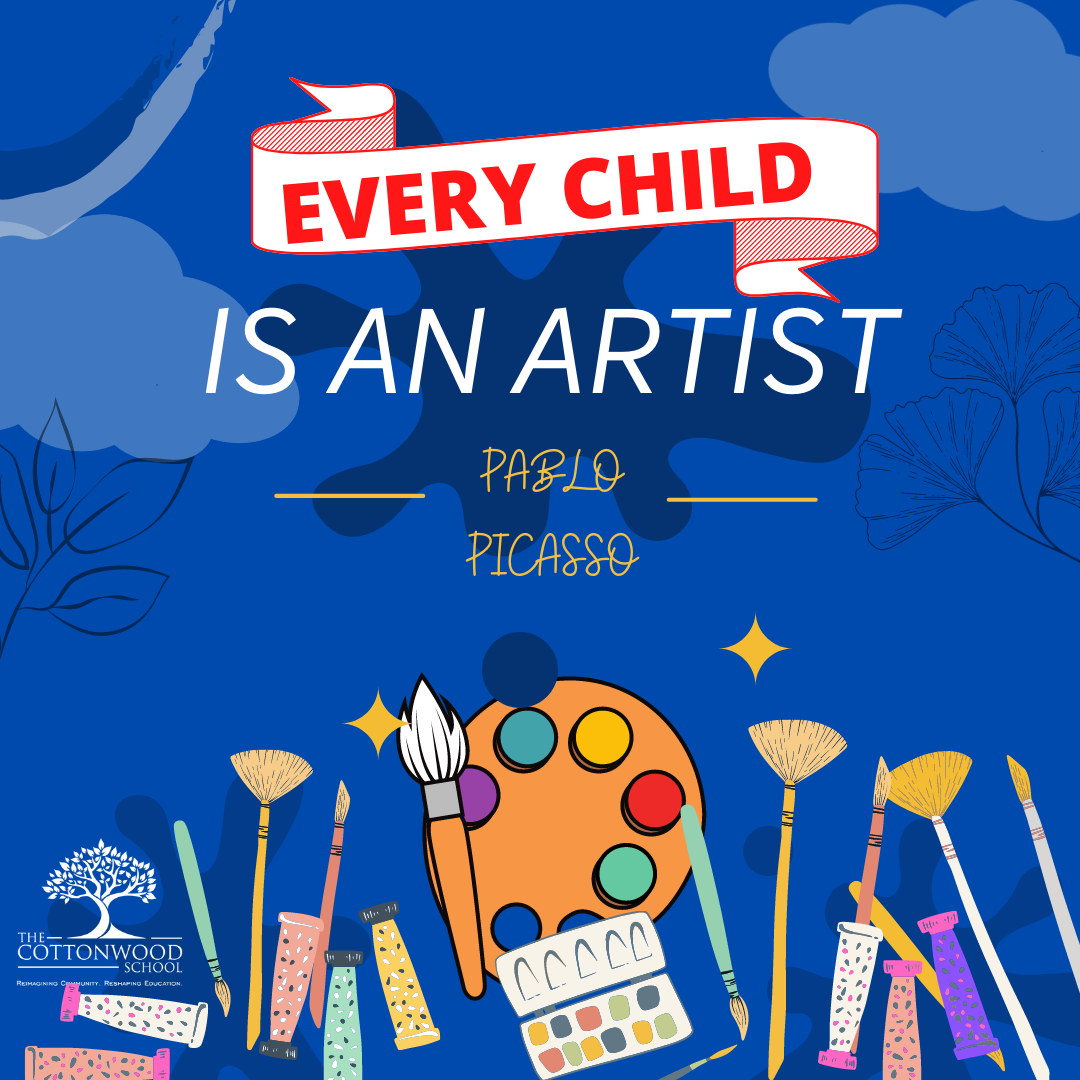 I was not home educated. However, some of the most impressionable and lasting memories of my education involved art. Art docents and authors visited my elementary school, and their work genuinely inspired us. It gave meaning and texture to my education as a whole. Of course, this is my personal experience, and I also realize that it may seem difficult to meet with authors and artists, but it is actually very accessible.
We live in a time of greater accessibility than ever. Between YouTube and virtual opportunities, our kids can visit the most excellent museums across the globe, learn about artists, and take lessons from exceptional instructors. A few weeks ago, my children and I went on a VR tour inside Vincent van Gogh's Starry Night painting. It was incredible!
You're probably already incorporating art into your child's homeschool education, and therefore, I am also sure you are aware of many of the benefits, such as:
It helps them with motor skill development.
It develops brain processes that aid in reading and writing and mathematics.
It offers them an opportunity to process emotions freely and unhindered.
Most families value the importance of art and try to include art creation and appreciation/history in their homeschool days. It is evident by the things that our HSTs hear and see from our families. Kids connect various art forms to what they are learning and the world around them, and many homeschoolers are given the freedom and flexibility to pursue art.
It can seem daunting for parents who are not artistic to incorporate skills and interests that are not familiar to us. Further, as our lives are busy and overbooked, art tends to get pushed down the schedule as something we'll get to "if there's time," and when other activities take up the day, it falls off ultimately. In most schools, art is considered an elective. It isn't unusual for many kids not to have the opportunity to explore art at all.
I propose this: Art shouldn't be seen as optional. Art is integral for kids! Philip Pullman wrote: "Children need art and stories and poems and music as much as they need love and food and fresh air and play." Do you think this is true? When some form of art exploration (music, painting, photography, dance, theater, and so on) is consistently included in a child's education, amazing things can happen!
Please explore our Pinterest page as a launching pad to how you could incorporate more art into your homeschool. Also, register TODAY for our upcoming Maker's Market and Art Show. We genuinely love to celebrate the whole child, including the artistic parts, at The Cottonwood School and hope to see many of your children participate in these events and share their creativity with the rest of us.
Kara Parkins,
Family Liaison