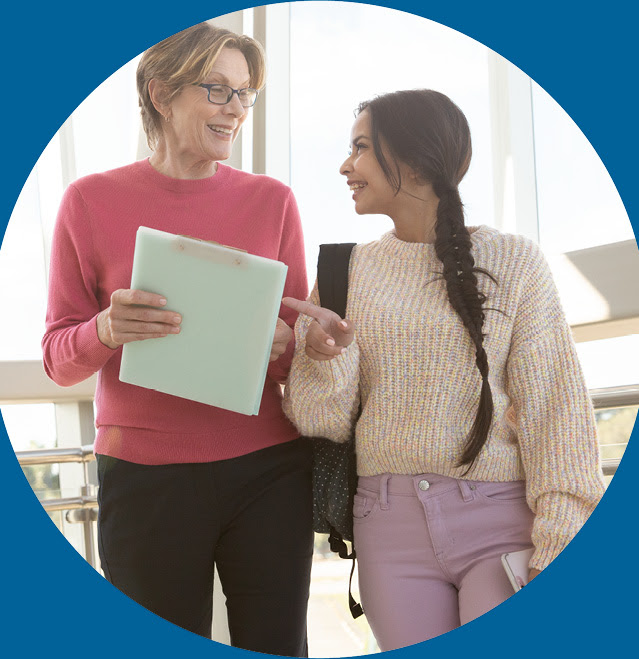 BigFuture™ is here to connect students, families, and educators with tools and resources to explore careers, plan for college, and pay for college. In early 2022, you and your students will see a new user experience that includes a personalized dashboard with steps to plan for life after high school. Informed by student and educator feedback, we'll continue to evolve BigFuture in the months ahead.
Ahead of these changes, this week, we're launching BigFuture Scholarships (formerly known as College Board Opportunity Scholarships) for the class of 2023 to reward efforts to plan for college on BigFuture. Here's what to expect for this year's juniors:
Two $40,000 winners each month: BigFuture will reward progress wherever students are on their college journey. Each month, between January 2022 and February 2023, BigFuture will award two $40,000 scholarships and hundreds of $500 scholarships to students in the class of 2023 who complete steps on BigFuture.
Simple participation: Juniors with a College Board account will be automatically entered into monthly drawings for $40,000 and $500 scholarships when they complete steps. They can opt-out of drawings at bigfuturescholarships.org/opt-out. There are no minimum GPA, essay, citizenship, or application requirements to earn an entry into monthly scholarship drawings.
More ways to earn $40,000: By completing ANY of the six scholarship steps on BigFuture, juniors will have a chance to win a $40,000 scholarship, in addition to $500. The more steps students complete and the earlier they start, the more chances they have to win.
Students whose families earn less than $60,000 a year will have extra chances to win scholarships. Encourage your students to earn their first entry for $40,000 and $500 scholarship drawings, beginning in January, by building a college list of six or more schools on BigFuture.