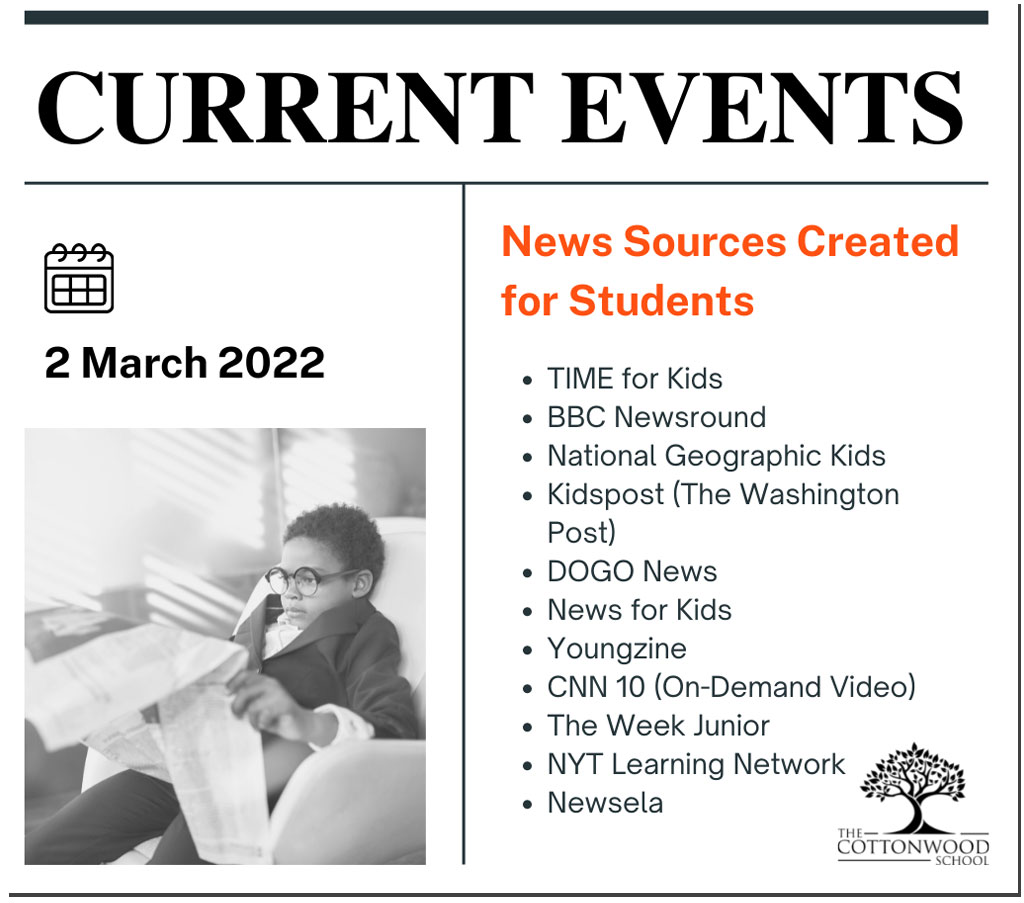 There are so many challenging things happening in the world right now. Current events. Those two words alone can evoke a lot of feelings for all of us. It can feel natural and instinctual to shelter our children from current events, or perhaps there is a hesitation about how to have the conversations in the first place. What is appropriate? At what age? How much information? From where? These are valid questions with which I hope we can help offer some resources. Mostly though, I think it is essential to consider the great benefits of exposing kids to the news at a young age and make it part of how they experience the world around them and how it can be so enriching to their education and their futures. Our children are the leaders of tomorrow, after all.
Developmentally, kids are pretty egocentric well into their tween/teen years, but this does not mean they lack the capacity for understanding, compassion, and empathy. They have a strong need for connection and seek knowledge about their place in the world both at home and beyond. Moreover, kids of all ages are curious and want to understand the world as it applies to them. The truth is, nothing happens in another corner of the world that doesn't affect us in our corner, too. Moreover, there isn't anything happening currently in the world that doesn't directly connect to a piece of history that the children will encounter in their studies. We are raising global citizens connected to the past, the present, and the future.
Incorporating current events and the news into your homeschool is an excellent idea and can connect to multiple subject areas. I think you will find your kids will gain many benefits from reading and exploring current events. Numerous articles across the web can help you navigate talking to your kids about the news and things that are good to say and how to make space for their thoughts and opinions while helpfully expressing your own.
Below are some reputable news sources for kids and teens specifically that go into depth and give context that most publications wouldn't. I hope these resources and the reading that will come from them open the doors to wonder, understanding, compassion, critical thinking, and many, many meaningful conversations with your children.
– Kara Parkins,
Parent Support Advisor