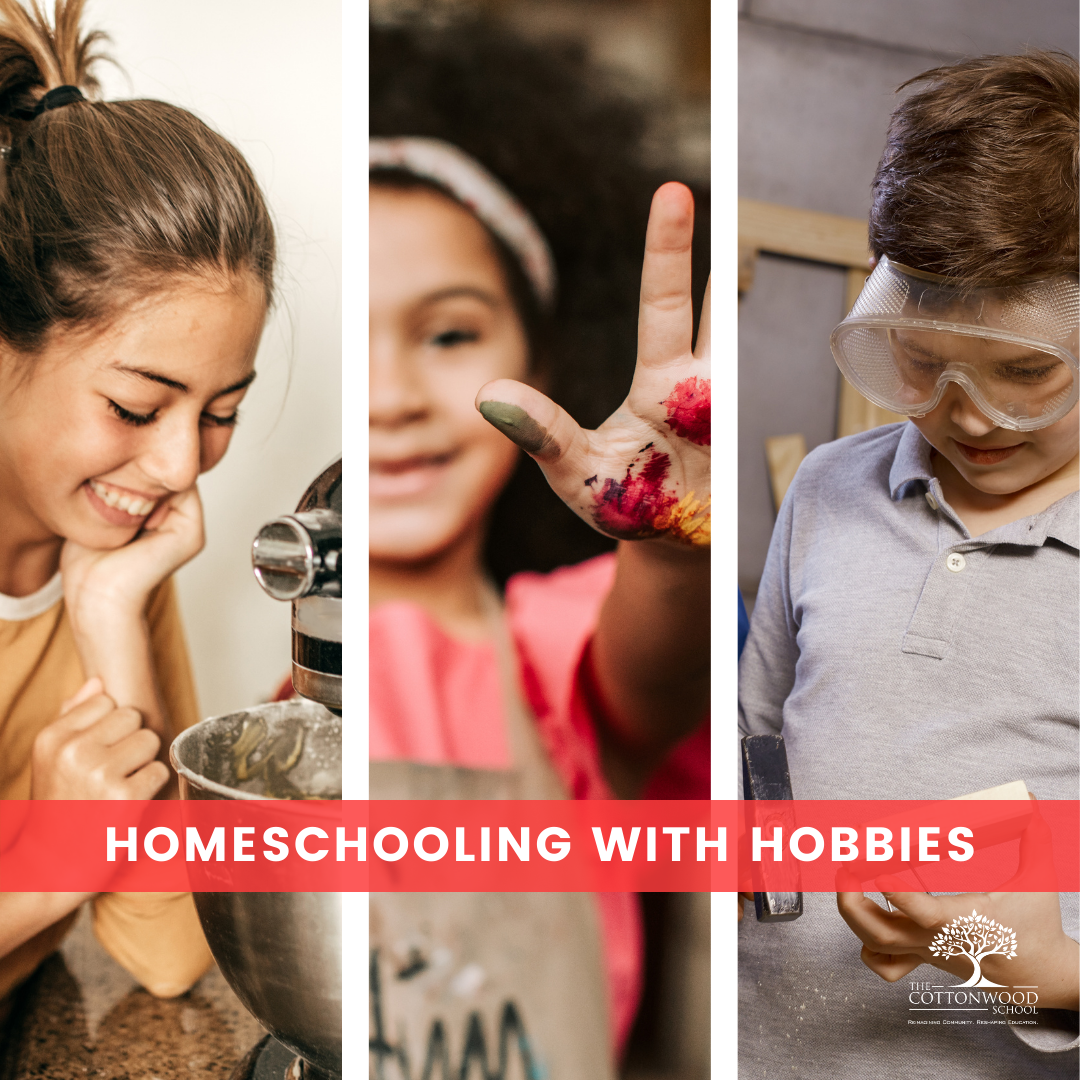 Homeschooling comes with so many benefits. One of them is the gift of time. Time for your children to explore their own passions, hobbies, and interests. There is time for self-exploration and then the opportunity to take a deep dive into the things they discover that they love. Moreover, as the parent educators, partnered with our HSTs, we have the opportunity to weave the things our children love into their core subjects and electives.
Wonderful things happen when children explore their interests.
Through exploring their interests, children can discover their future goals and aspirations.
Children gain self-confidence as they find things that they excel at.
Some students flourish into entrepreneurs.
Children ultimately grow by learning and occasionally figuring out things on their own.
Sometimes they can earn income as a result of pursuing their passions.
One endeavor can expand into another, and then another creating a passion for exploration and self-directed learning.
You can continually weave their interests and hobbies into their current curriculum.
Here are some examples of interests that integrate well into homeschooling:
Integrating the arts (dancing, painting, music, and so on) into homeschooling is incredibly enriching. Artistic expression is proven to improve creativity and intelligence. We have multiple community partners offering art lessons in various forms, and you can access tons of art curriculum at the lending library. There is no shortage of resources, lessons, and ideas across the web.
Some children are natural-born entrepreneurs. These are the children who want to start their own businesses and make money anywhere and everywhere they can. Here is where you can easily focus on math, communication skills, and relational skills. Give your child a starter budget and see where their first business takes them.
So you have a budding chef in your house? Learning in the kitchen is excellent in many ways. Kids learn life skills, how to follow directions, practice math skills, health and safety, and even science. Again, we have many books and resources for cooking at the lending library, but you don't need to look very far to find a recipe, throw on an apron and start learning with a tasty outcome.
Tinkering isn't just a hobby. These skills transfer into trade work, engineering, and more. These hobbies can include working on an old car, or even taking apart and repairing electronic devices. Not only is your child working on critical thinking skills, but these hobbies also teach your child life skills, career skills and expands their curiosity.
Other examples of Hobbies As Homeschool
Beading
Sewing
Drawing / Painting
Dance / Musical Theater
Nature Study/Journaling
Writing
Photography
Collecting – Rocks, Bugs, Stamps
Flower Pressing
Reading
Animal Care
Sports
Astronomy/Star Gazing
Woodworking
Pottery
Crochet/Knitting
Gardening
What do your kids love to do? Hop over to our Facebook Community Group and post pictures or comments about how you weave hobbies into your homeschooling.