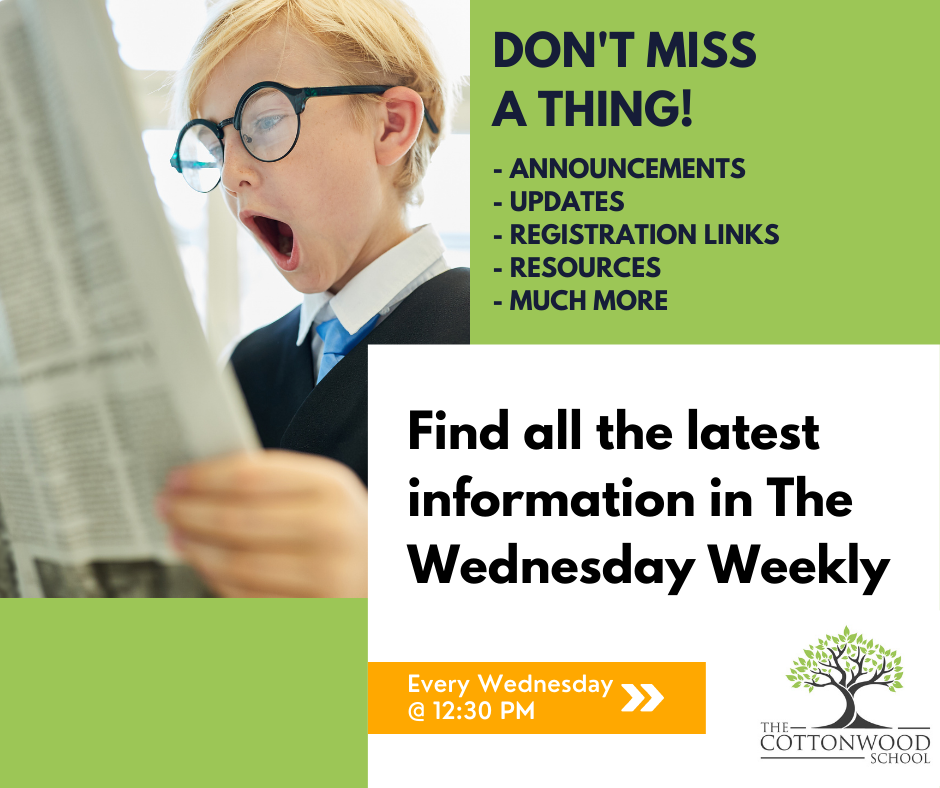 Do you wonder where to find the resources you need, places to connect with the community, and how to navigate various processes? Cottonwood's Wednesday Weekly newsletter for parents contains all of that and more. Additionally, we have other places to find great information:
The Hawk's Nest – Our parent portal/intranet
Facebook Community Group – A private group for Cottonwood families
Instagram – A public page seen by all
Pinterest – A great resource with tons of homeschooling ideas and info
Thanks again for staying informed and connected with our school. Clear, prompt, and timely communication is a Cottonwood School priority, so we hope you continue to enjoy and benefit from all the ways we try to share information with our families.