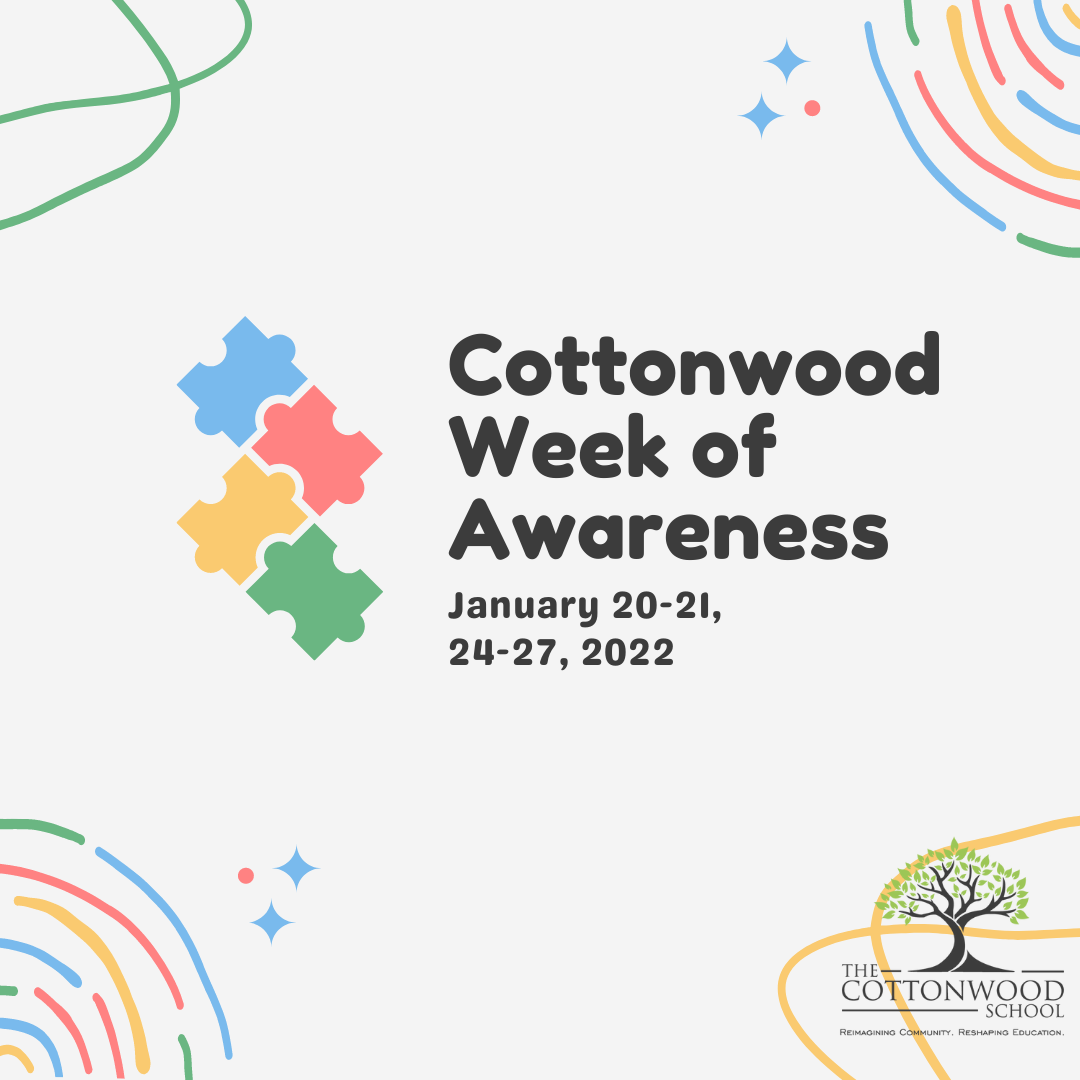 Welcome to the second half of our inaugural Week+ of Awareness! Last week we began with our kick-off video from Stephanie Hodgson in the previous week's newsletter. Since then, we have learned about Autism, Emotions & Behaviors, and Invisible Disabilities. If you missed any of those sessions, please use the links below to access the recordings.
We look forward to more Week of Awareness presentations this afternoon with Down Syndrome Awareness and When Something Bad Happens – Mental Health Awareness tomorrow. These sessions will also be recorded and shared shortly after.
The Cottonwood School's Week of Awareness gives us a chance to create an inclusive community and apply what we learn to be welcoming, thoughtful, and kind. For many, differences can feel scary, but by expanding our awareness, we can step outside our own world, put ourselves in someone else's shoes and develop greater empathy.
With all our awareness talk, we also want to introduce our outstanding Special Education Department, led by our Special Education Director, Holly Phillips, and Assistant Director of Special Education, Sarah Turold. These two wonderful individuals oversee our Program Specialists, Education Specialists, School Psychologists, Reading Specialists, Speech Therapists, and Classified Staff who support the entire department. The Special Education department provides a broad continuum of accommodations and support services for students who qualify to receive special education services. These students have IEPs, Individualized Education Plans, based on data and need. IEP's are like road maps for what individual students need to access their education.
We hope your experience with us this week has helped bridge the gaps within our school and the greater community. Cottonwood families, check the Wednesday Weekly for links to recorded sessions.