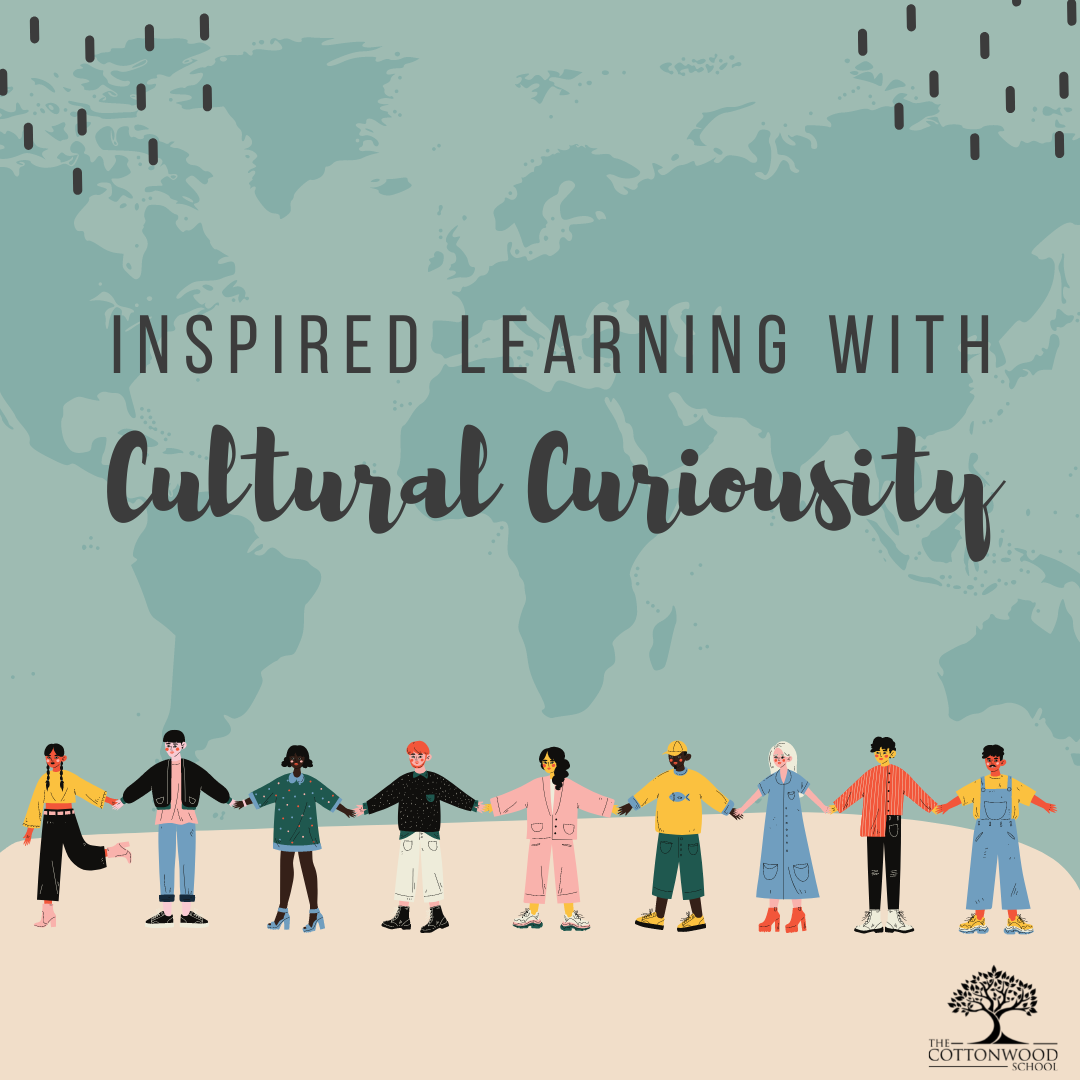 I can hardly believe we are a few days away from our long-awaited Winter break! I hope you have amazing plans for your family, including fun & adventure balanced with rest & relaxation. While I wrap up the end of our school week and put the books on the shelf, my two boys chatter on and on about the 2022 World Cup finals. Has your family been watching soccer with the rest of the world? Now, we are not a family that typically watches sports, but having just ended a season playing recreational soccer, the interest was there to engage them. It has been fascinating to hear my children rattle off statistics and very detailed information about players from across the globe. Moreover, I had the sense to back up and see the remarkable learning opportunities that were naturally unfolding before me. Quickly, I realized we needed to follow the trail of their natural curiosity.
While homeschooling has allowed my family to see and experience so much, our exposure to the world can seem limited. When the world is set on a stage like the Olympics or The World Cup, we are privileged to glimpse new places, people, cultures, and sights that are brand new and exciting. I observed my boys' minds working hard to take it all in. Soon, the children pulled the giant round globe off the shelf, web browsers were open on their computers, and a world map was spread across the kitchen table. They were asking questions and seeking knowledge about the world and its people that they hadn't seen before. Suddenly we were learning about foreign currency, reading books and watching films about famous athletes worldwide, listening to different languages and trying to identify and translate them, and learning all new styles of music.
The learning went beyond what I imagined. They were particularly observant of the people themselves — the behavior, mannerisms, attire, colors, hairstyles… all of it. They watched closely as the teams, despite language barriers and being on opposing sides, comforted and celebrated each-other's losses and victories. Lessons in cultural understanding inevitably teach us about empathy and human connection. There was an eagerness to understand and know more about people who are different AND how we are the same. It's been extraordinary and beautiful to watch them gain an appreciation for diversity via the channel of curiosity that kids so naturally hold.
At the World Cup, thirty-two teams from across the globe have gathered in Qatar to determine which country will take home the World Cup trophy. The World Cup is taking place in the Middle East for the first time. It also is being held in winter due to the Middle East's extreme climate during the summer months. The stadiums have never been closer together, as Qatar is the smallest country to host this event. I knew none of this before a few weeks ago. This was all information gathered by my children and shared with our family at the dinner table. My youngest, who loves to cook, decided that he wanted to prepare recipes from the countries of the winning teams during the finals, which was entirely his idea. Once again, I am grateful for the tremendous gift of homeschooling. Our community is fortunate to have the opportunity to make way for learning via unconventional avenues and unexpected inspirations.
There are countless ways that you could inspire cultural curiosity in your kids. Our Lending Library has a treasure trove of curated books on diversity and cultures. Our MDIP team holds multiple events a year offering unique conversations and experiences surrounding culture and diversity. We live in one of the most diverse states in the world. A short drive takes you deep into Chinese or Japanese history, to the Spanish missions, Native American historical sites, and so much more. Our regions are rich with countless ethnicities, communities, and diverse cultures. Within our school, we are diverse and stronger because of it. I have said it many times before, and I will repeat it: We have so much to glean from each other. I can hardly wait for our International Fair, and I hope many of you will join me in exploring and sharing cultures worldwide. We invite you to do a research project as a family or present your own culture meaningfully. You can read more about this exciting event in the MDIP section of this newsletter. Please join us as we learn, celebrate, explore and enjoy the world's cultures together.
I wish you the happiest of winter breaks. I hope the season's wonder sparks curiosity and ignites the imagination in your home. See you in 2023!!
Kindly,
Kara Parkins
Parent Support Advisor
P.S. For those interested, the World Cup finals are happening now and can be viewed for free on YouTube. 😉