About Us
Reimagining Community
Reshaping Education
We understand that parents want to take an active role in their child's education by choosing to homeschool. That's why at Cottonwood we give you control. You get to choose the curriculum, the learning approaches, the extracurricular activities — all the pieces that make up your child's holistic education. And we support you every step of the way. We pair you up with a credentialed homeschool teacher, offer hundreds of educational resources, and provide dozens of weekly activities. We infuse all of our school programs and educational offerings with Social Emotional Learning Foundations (SELF) to support the whole learner. We also include regular field trips, workshops and learning events that promote the goals of our Everybody Belongs group that lifts the voices of traditionally marginalized people. At The Cottonwood School, we connect you with a community of families pursuing home education together.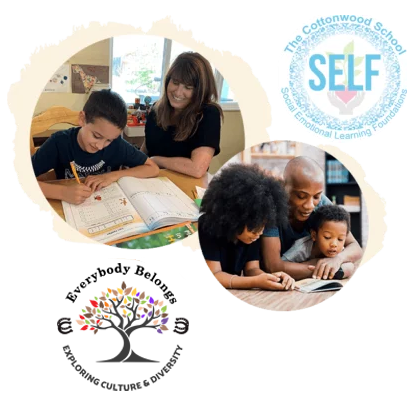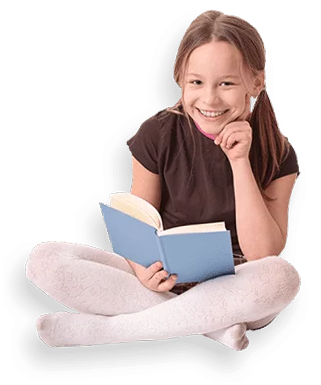 Explore Our
Educational Offerings


At Cottonwood, you choose the curriculum that best fits your child — and we're here to help!
We invite you to explore our educational offerings below.
Reshaping
Education

Our Process – What to Expect
We take time to learn about you
We are interested in your whole family. We take the time to learn about your children and each individual's preferences, interests, and needs so we can help you choose a curriculum that fits your educational goals and philosophy.
We match you to a credentialed teacher
We have more than 100 specially trained and fully credentialed homeschool teachers (HSTs). Our enrollment team will work to match you with an HST that will fit your needs and partner with you through your homeschooling journey.
We make it easy to order with instructional funds
Each student has access to an Instructional Fund Budget — $2,800 for grades K–8, $3,200 for grades 9–12, and $2,400 for TK. You can use your budget to easily enroll your child in programs and activities, purchase curriculum and resources, and attend events and field trips.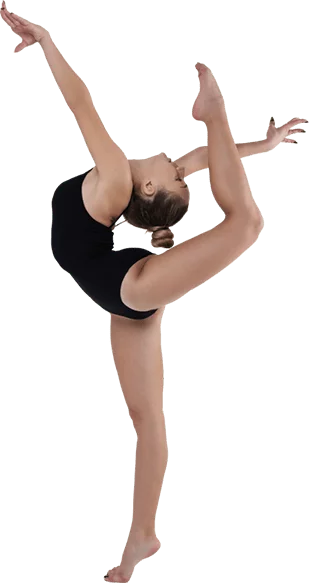 You choose your child's enrichment activities
The interests and needs of each child vary widely. That's why The Cottonwood School partners with hundreds of local vendors to offer enrichment activities to choose from. With our flexible approach, you have a choice in your child's education.
Your homeschool teacher works with you
Your child's teacher takes an active role in each student's education. Unlike traditional classrooms where one instructor oversees dozens of students, at Cottonwood, teachers and students engage one-on-one during regular meetings.
We provide many community activities for you to choose from
Choosing to homeschool opens up a new world of opportunity for you and your family. We know how fundamental community is to social and emotional development. That's why we provide ongoing activities that bring our Cottonwood community together.
Learning
Approaches

So Many to Choose From…
How do you know what is best for you and your student? We have specially trained teachers for each approach who serve as Educational Design Experts. You can choose different approaches and curriculum for each child.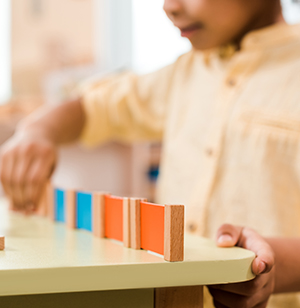 Montessori
A proven, humanistic method that encourages self-motivation and focuses on the natural curiosity of students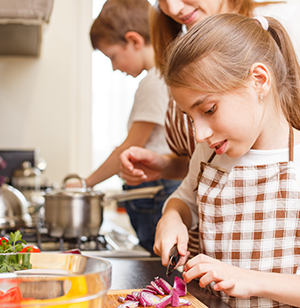 Unschooling
The most flexible homeschooling option, which is student-centered and places a high priority on experiential, activity-based education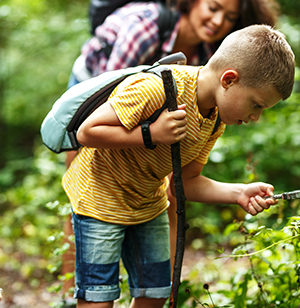 Charlotte Mason
A method that advocates short sessions directed by the child's interests and allows children to learn at their own pace.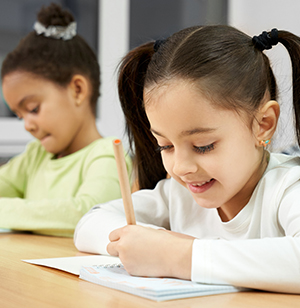 Classical
A time-tested approach that's a good fit for students who love reading and which focuses on facts, critical thinking, rhetoric, and self-expression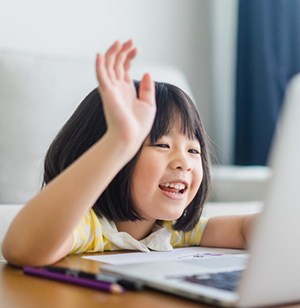 Eclectic
The most popular method of homeschooling that allows you to mix and match the best parts of different methods
2023-24 Instructional Funds by Grade Level
Instructional Funds for TK
Instructional Funds for K-8
Instructional Funds for 9-12
Reimagining
Community

Building a sense of community among children helps them develop respectful, cooperative friendships essential to each individual's lifelong success. At Cottonwood, we are Reimagining Community. No longer are students and families connected with others by physical proximity only.
Our community develops from people working together for the benefit of our children's quality education. The Cottonwood School supports families so that you never feel alone. We provide ongoing support for parents and encourage frequent contact with our credentialed homeschool teachers.
Cottonwood
College Prep Academy

Our Montessori-inspired charter high school gives 9th- to 12th-grade students a chance to receive classroom instruction at our El Dorado Hills campus and also incorporate flexible online learning in their education. This hybrid program offers in-person classes Monday through Thursday and online classes on Friday, as well as the opportunity to participate in concurrent enrollment at local community colleges.
Latest
News

Learn about our latest news, stories, and much more!
Our
Testimonials

Where do I start?? Our HST is amazing, and our family is so lucky to have her. She is supportive and encouraging and makes my girls feel so special.
– Misson Family

We had the same HST for six years, and she was such a gift to us. Her love, enthusiasm, caring, encouragement, empathy, knowledge… The list could go on and on!
– Baxter Family

I am grateful because our HST makes time to speak over the phone or by Zoom call whenever I need assistance. I am grateful that she cares so much about my dreams and finds ways to encourage us.
– Morales Family

Our HST has taken time to form a genuine relationship with our family and is the best resource and support!
– Maryna