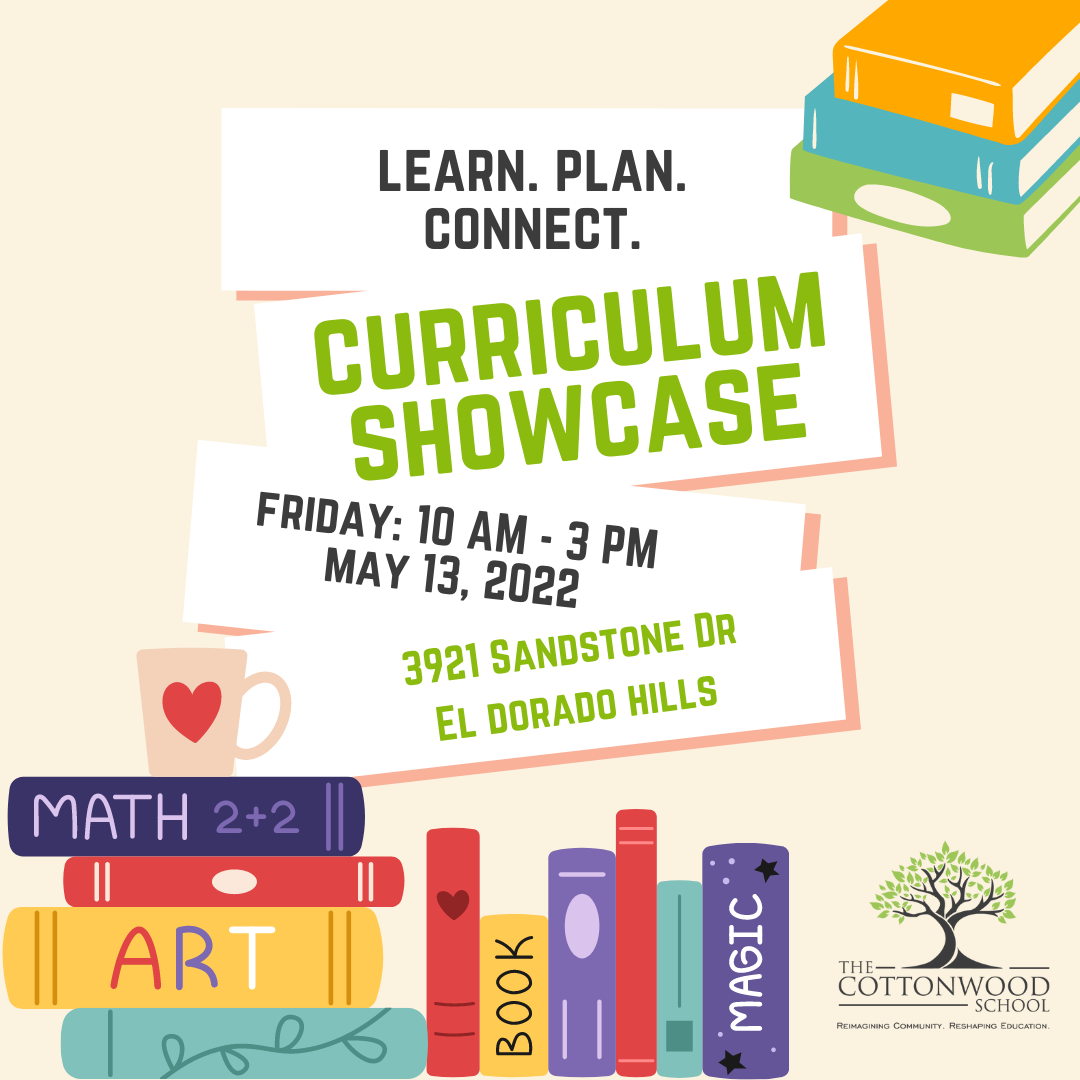 We are so excited to see you on Friday at The Cottonwood School Curriculum Showcase. This event has been held in the past and is coming back, in person, at our very own building. Thoughtful preparation has been underway to create an event that offers you the opportunity to plan for next school year, meet the people who are behind the scenes creating wonderful events and programs that serve your family, and have FUN! Read on for all of the important details and FAQs.
Who will be there? Curriculum vendors like BookShark, Moving Beyond the Page, Blossom and Root, and more come from across the nation to share about their curriculum and answer all of your questions. All of our Cottonwood programs such as RISE, BOOST, Community Connections, High School and more, will also be in attendance, ready to share about all of our plans for the upcoming school year and how we can best support your needs. Multiple learning centers like Foothill Learning Academy and On The Go will be in attendance with their program offerings for the fall. Additionally, we will be joined by Community Partners who are coming to share about their services. Sac Children's Museum is coming to talk about their homeschool programs. Kona Ice is coming to sell their delicious Snow Cones and to help support our school. The list continues to grow, and there are just too many awesome companies to list who are eager to meet you.
Is this a family event? Absolutely! While you chat and learn, there are many activities prepared for your kids to enjoy, from games, a surprise animal visitor, and activities that have been prepared to keep your children engaged and exploring.
Are there prizes? I am so glad you asked! We have too many raffle prizes to count. The raffle will begin at noon, and names will be drawn every 15 minutes thereafter. You can enter to win everything from books, vouchers, complete curriculum sets, games, science kits, and more! Check in at the Welcome Table to get your raffle tickets!