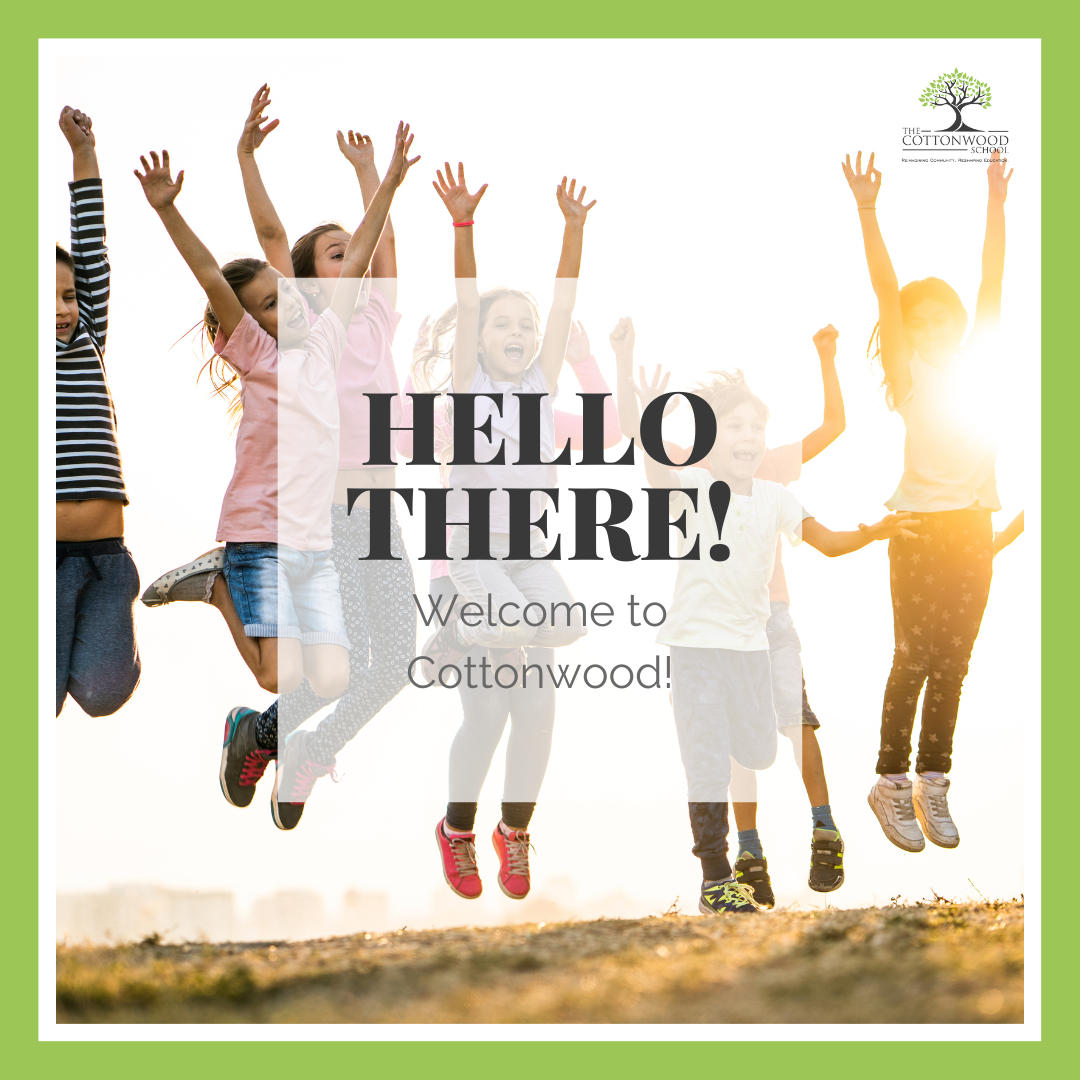 Our community is growing by the day! We have welcomed many new families who have completed their enrollment and are now officially part of our school. While they won't begin schooling until the fall, we want to make sure they feel welcome and included from the start. Our community has expanded, and you and your children have the opportunity to make new friends, too.
As a homeschooling parent, I'm sure you remember how it felt to navigate new waters and find your way into a new way of life. Do you remember the amazing people who made all the difference in those early days for you and your children? Maybe you get to be that person for someone else now! We have the power to offer an amazing support system for new families and make them feel at home in our community.
Our homeschooling community is the most supportive and encouraging group I know of. But sometimes, it can feel intimidating for new families trying to find their place. That's why we want to discuss how we can welcome new families with open arms. Thankfully, our school already has a well-developed and diverse community that is available and thriving.
As our school continues to grow, it's important that we welcome new families into our community with open arms. We have no doubt that you will do just that. It's incredible to see how new relationships form year after year and how our families surround each other with care and kindness.
Welcoming new families may initially seem daunting, but there are practical ways you can help. Here are some ideas to make new families feel at home in our community:
Reach out and introduce yourself: If you see a new family at an upcoming event, don't be afraid to introduce yourself and start a conversation. Share a little about your family and ask about theirs. You might find that you have a lot in common.
Invite them to events: Let new families know about upcoming events, and invite them to attend. This could be a park day, Maker's Market, Curriculum Showcase, or field trip. We have a full summer calendar that we will release after spring break. Including them in activities will help them feel welcomed and valued.
Offer support and advice: As experienced homeschooling parents, we have a wealth of knowledge and resources to share. If new families have questions or concerns, offer to lend a listening ear or share what has worked for your family. Sometimes just having someone to talk to can be comforting and encouraging.
Be patient and understanding: Homeschooling is a big decision, and new families may feel overwhelmed or unsure. Be patient and understanding as they navigate this new chapter in their lives. Offer words of encouragement and support along the way.
Create a welcoming environment: Lastly, creating a welcoming environment for new families is important. Let's be inclusive, respectful, and open-minded. One of my favorite parts of our school is the unique story that each and every family brings. We are so diverse. When new families feel welcome, they are more likely to join our events and activities and become valuable community members.
Let's continue to work together to create a welcoming and uplifting environment for our new families. Join me in welcoming new families with open arms and offering support and guidance. We can help them feel at home and confident on their homeschooling journey.
Thank you for being a fantastic resource for new families and helping make our community a vibrant and supportive place for all. Further, if you are a current family and haven't made the connections in our community that you desire, there is no time like the present. We have a seat at the table waiting for you!
Kindly,
Kara Parkins, Parent Support Advisor