The Cottonwood School's Guiding Principles
These are the guiding principles The Cottonwood School uses in planning and decision making. We have created these principles based on our Mission and Vision as they pertain to our homeschool program. They encapsulate what we do and why we do it.
Whole Learner: We believe that each student has an unlimited potential for growth, and we understand that achieving and surpassing academic standards requires addressing the needs of each student as a whole-learner. We nurture social, emotional, and physical wellness, in addition to academic excellence, to maximize your child's holistic growth and future success.
Choice: We partner with parents to guide and facilitate student learning opportunities and support choice in designing personalized educational plans that respect individual learning styles while addressing state standards.
Diversity: We honor the uniqueness of each person and their diverse experiences and choices. We provide opportunities to lift marginalized voices, celebrate cultures, create space for understanding, and grow through shared experiences.
Community: We create avenues for building authentic relationships through a variety of meaningful community events and programs that support the needs of both students and parents.
Communication: We are committed to cultivating a climate of trust and transparency with clear communication and an opportunity for all voices to be heard and represented.
---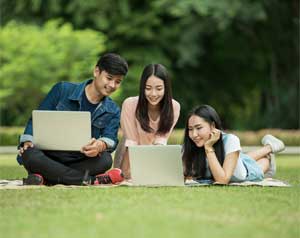 Mission: Homestudy Pathway
The Cottonwood School provides a flexible personalized learning experience, empowering families to tailor a program designed around the specific needs of each student. In collaboration with well qualified credentialed teachers, students engage in diverse and dynamic learning pathways and unparalleled enrichment opportunities to achieve personal and academic success.
Vision: Homestudy Pathway
The Cottonwood School develops the individual gifts of students to become critical thinkers, responsible citizens, and innovative leaders prepared for academic and real-life success in the 21st century.
Vision: Site-Based Pathway
The Cottonwood School's vision is to guide our community to love learning, to profoundly contribute to our diverse world and to lead lives of achievement.
Mission: Site-Based Pathway
The Cottonwood School, influenced by Montessori principles, will provide an innovative, rigorous, self-exploring education through experiential learning, design thinking, and meaningful interdisciplinary studies cultivating a growth mindset.
Student Learner Outcomes (SLOs): Homestudy Pathway
The Cottonwood School students are:
Navigators of the digital world who are proficient in the use of technology, media, and online resources.
Self-directed and motivated students who can set attainable goals to achieve academic success.
Personalized learners who can thrive in the style of education that best fits their individual needs.
Independent critical thinkers who can problem solve, take ownership and apply their knowledge to a variety of problems.
Responsible citizens who demonstrate integrity and respect while actively seeking knowledge of local and global issues.
Effective communicators who can thoughtfully articulate their thinking with confidence while collaborating with peers.
Student Learner Outcomes (SLOs): Site-Based Pathway
COMMUNICATION
Students will engage in constructive, critical conversations by listening, responding, questioning, and conveying ideas in diverse settings.
COLLABORATION
Students will engage with fellow classmates, staff and consult with community experts to increase innovation and to achieve a common goal through shared responsibility.
CRITICAL THINKING
Students will engage in conceptualizing, analyzing and synthesizing to draw conclusions.
CREATIVITY
Students will move beyond comprehension to innovate in and outside the classroom.