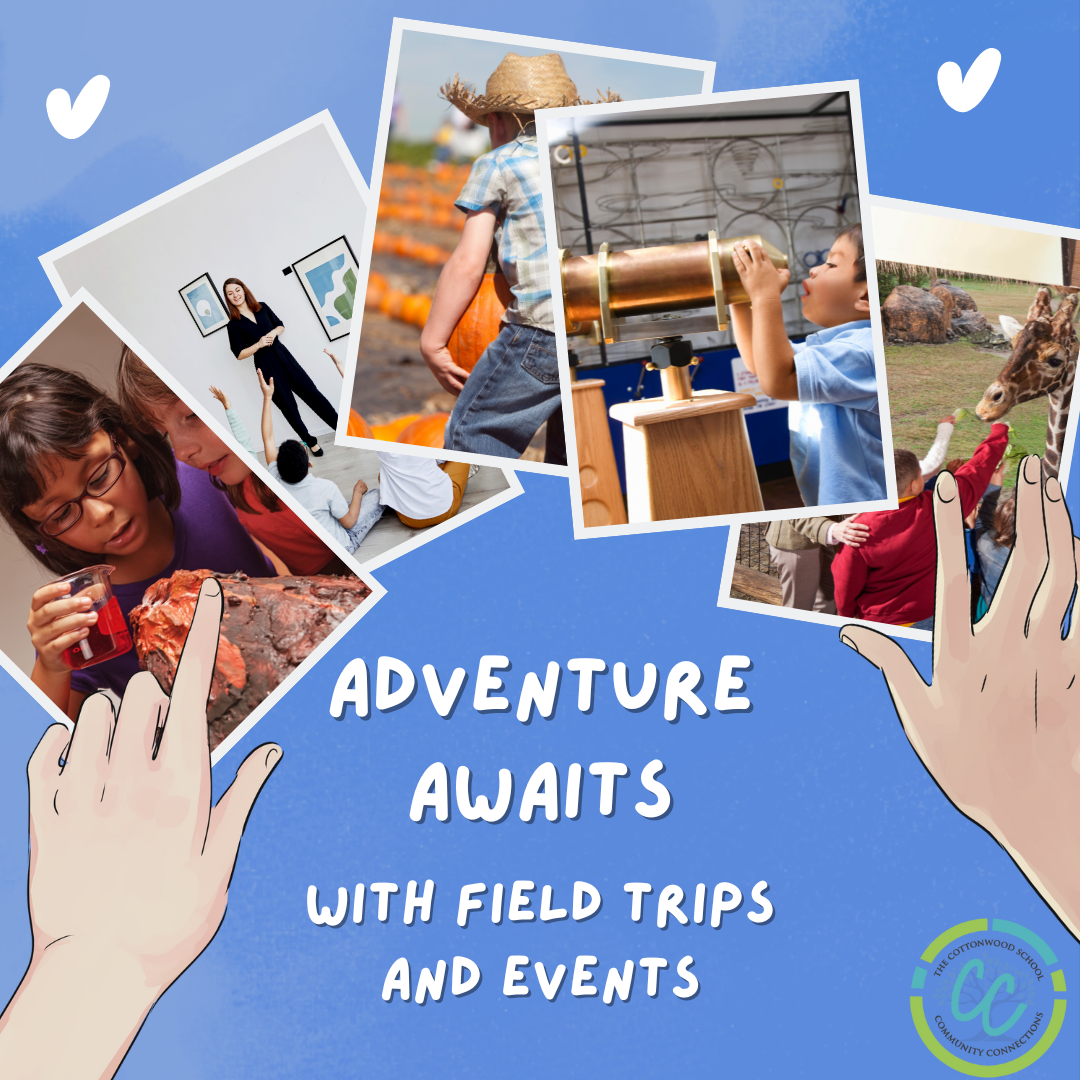 Dear Homeschool Families,
I hope this newsletter finds you soaking up summer and every drop of lemonade and bite of watermelon that comes with it. As a fellow homeschool parent, I wanted to share some valuable insights and resources with you as we approach the next school year. It's time to gear up and get ready for an incredible homeschooling adventure — one that includes field trips and exciting opportunities for hands-on learning!
Why Include Adventures and Field Trips?
I'm sure you'll agree that field trips can bring a whole new level of excitement and depth to our children's education. These real-world experiences provide invaluable connections, ignite curiosity, and create cherished memories. Let me share with you a couple of personal stories where field trips enriched our homeschool year.
Our school had the incredible opportunity to witness the Broadway production of Hamilton. The energy, talent, and sheer brilliance of the performances left us in awe. As our children watched history come alive through music and theater, they gained a newfound appreciation for the people and events that shaped our nation. It was an experience that combined art, history, and storytelling in a way that left an indelible mark on their hearts and minds. This field trip not only enhanced their understanding of American history but also ignited their passion for the arts. (We have multiple live performance field trips planned for 2023/24.)
In addition, we organized a field trip to a local historical site in Coloma, where our children stepped back in time to the era they had been studying. They explored the buildings, interacted with historical re-enactors, and participated in hands-on activities that brought history to life. Through this immersive experience, they gained a deep understanding of the struggles, triumphs, and everyday life of people from the past. It was a transformative experience that not only enriched their historical knowledge but also instilled a sense of empathy and connection to the past. (Many living history trips are already booked for 2023/24. Be sure to look into purchasing a state park pass and explore our history-rich local destinations!)
At Cottonwood, we share the belief in the power of adventures and field trips. That's why we have planned an exciting array of upwards of 20 field trips, events, and community connections each and every month for the upcoming school year. These experiences are designed to expand your child's learning opportunities, foster their sense of wonder, and create memories that will last a lifetime. The cherry on top is that it also connects you to the Cottonwood community as you explore and adventure alongside other families. We find that parents and children make meaningful connections and form lasting friendships when they attend our events and field trips.
We also understand the importance of planning and budgeting for such adventures. I encourage you to consider these field trips when considering your instructional budget for the year. Some field trips require admission fees and tickets, so it's wise to "set aside" funds in advance. We will provide you with detailed information about each field trip and event well in advance, including associated costs, so that you can make informed decisions and plan accordingly. You will also have the option to pay out-of-pocket if your funds are otherwise reserved or spent on other educational needs.
In addition to attending field trips organized by our school, you also have the opportunity to use your instructional funds to organize your own field trips and adventures for your own family. These are referred to as Parent-Led Trips. To support your planning efforts, we have compiled a list of resources, places, and online platforms. These resources will assist you in finding exciting field trip opportunities and further enhancing your child's educational journey.
Approved Parent-Led Field Trip Ideas and Resource Sheet
Northern California is brimming with opportunities for adventure and exploration. By embracing field trips and incorporating them into your homeschool plan, you can create a well-rounded and captivating educational experience for your children. Explore the provided resources and links as you start planning for the adventures that lie ahead in the next school year. Let your child's curiosity guide you as you discover new learning opportunities outside of your normal homeschool setting.
We are so excited to join with your family on the exciting and enriching homeschool year ahead!
Kindly,
Kara Parkins, Parent Support Advisor